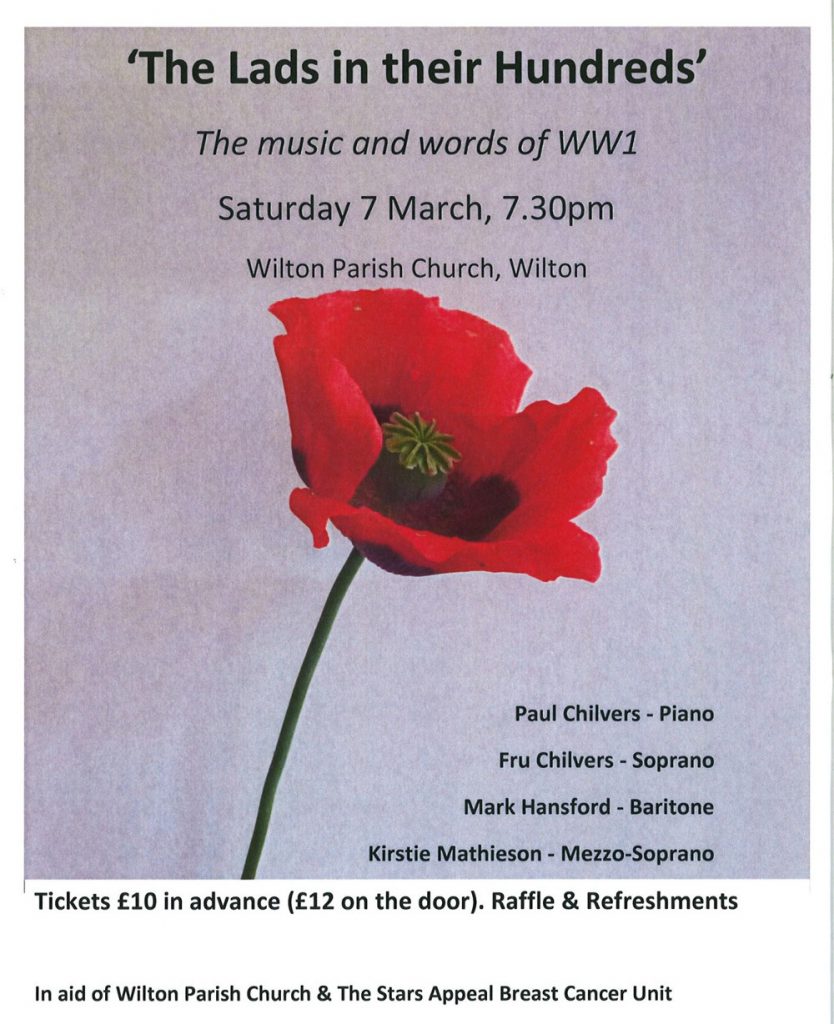 A concert in aid of Wilton Parish Church and The Stars Appeal Breast Cancer Unit will be held at St. Mary and St. Nicholas Parish Church, Wilton on Saturday 7th March at 7:30 p.m.
The "Lads in their hundreds" offers words and music from World War One provided by Paul Chilvers, Fru Chilvers, Mark Hansford and Kirstie Mathieson. There will be a raffle and refreshments sponsored by Chris White Funeral Directors and tickets are available from our Wilton branch at 12 South Street.
Tickets cost £10 in advance or £12 on the door, so please contact us to ensure you don't miss this special event.