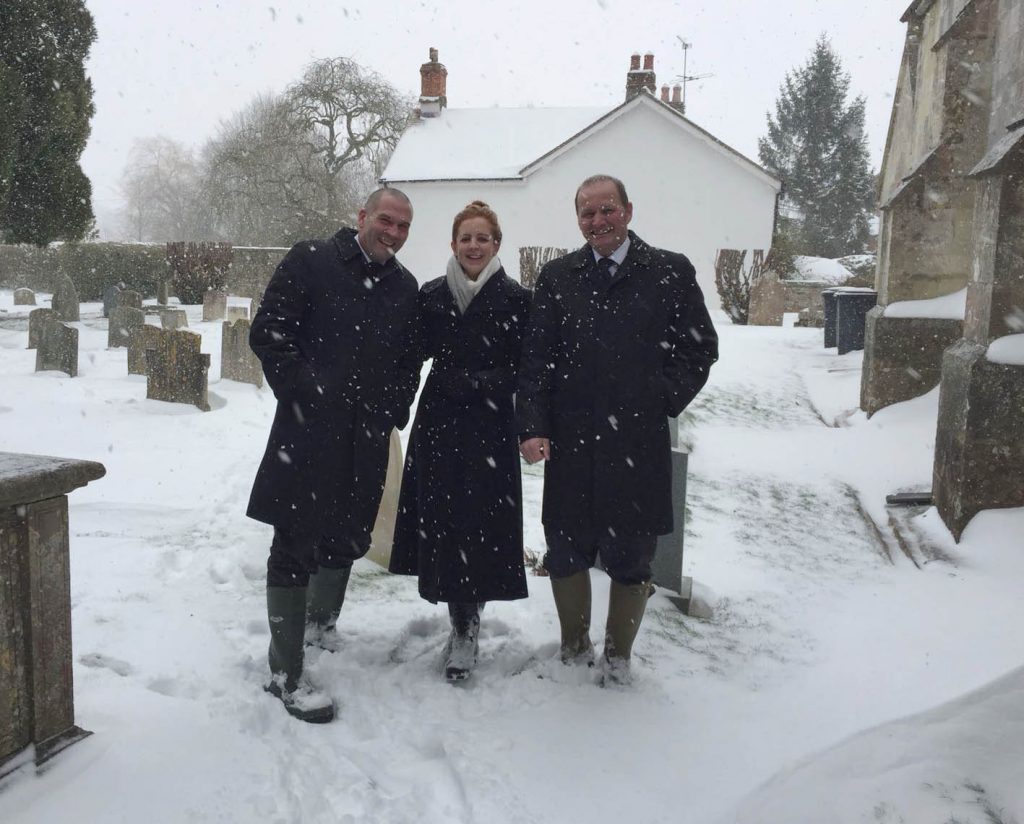 The team from Chris White Funeral Directors, Wilton, braved the Beast from the East and decided to go ahead with a planned burial, which had 80 friends and family attending.
It wasn't just the treacherous weather which was causing difficulties, the catering company which was to provide food after the service let them down on the day.
Not wanting to ruin the ceremony, Funeral Director Becky Perry rang up Reeves, their local bakers, who opened up their little shop and larger factory in the area to cater for the ceremony.
Becky and her colleagues took over the back room of the small bakery and made sandwiches, whilst staff from Reeves created other food platters in the factory. It took Becky and her two boys three round trips up the hill to collect them, as the roads were impassable for cars!
Becky said: "We usually have five people involved in each burial ceremony and as only four of us made it in that day (myself, Barry Smith, Chris Payne and Chris White), we really had to pull together as a team.
"The whole day was so magical and I would like to send a huge thank you to Reeves and everyone who helped us to make the day perfect!"